Hello! Thanks for joining us, fashionably late as per usual but you're here now and that's the main thing. Sit down and take the weight off the floor, we've got a huge topic to cover today.
This is part one of our new build series, and it will document our interpretation of what a Classic Mini should look and feel like in the 21st Century.
We're of the subtle school of design, so the aim is to make you look twice to know exactly what has changed, but the car will still have that little something extra. It's the Mini remastered.
Lets get you up to speed: so far we have a Mini, stating the obvious I know but we have to start somewhere, so start taking notes. Our Mini has had all the standard necessary metal work completed, but it also has had some extra work done to it. We have de-seamed the sides and removed the rear bumper lip.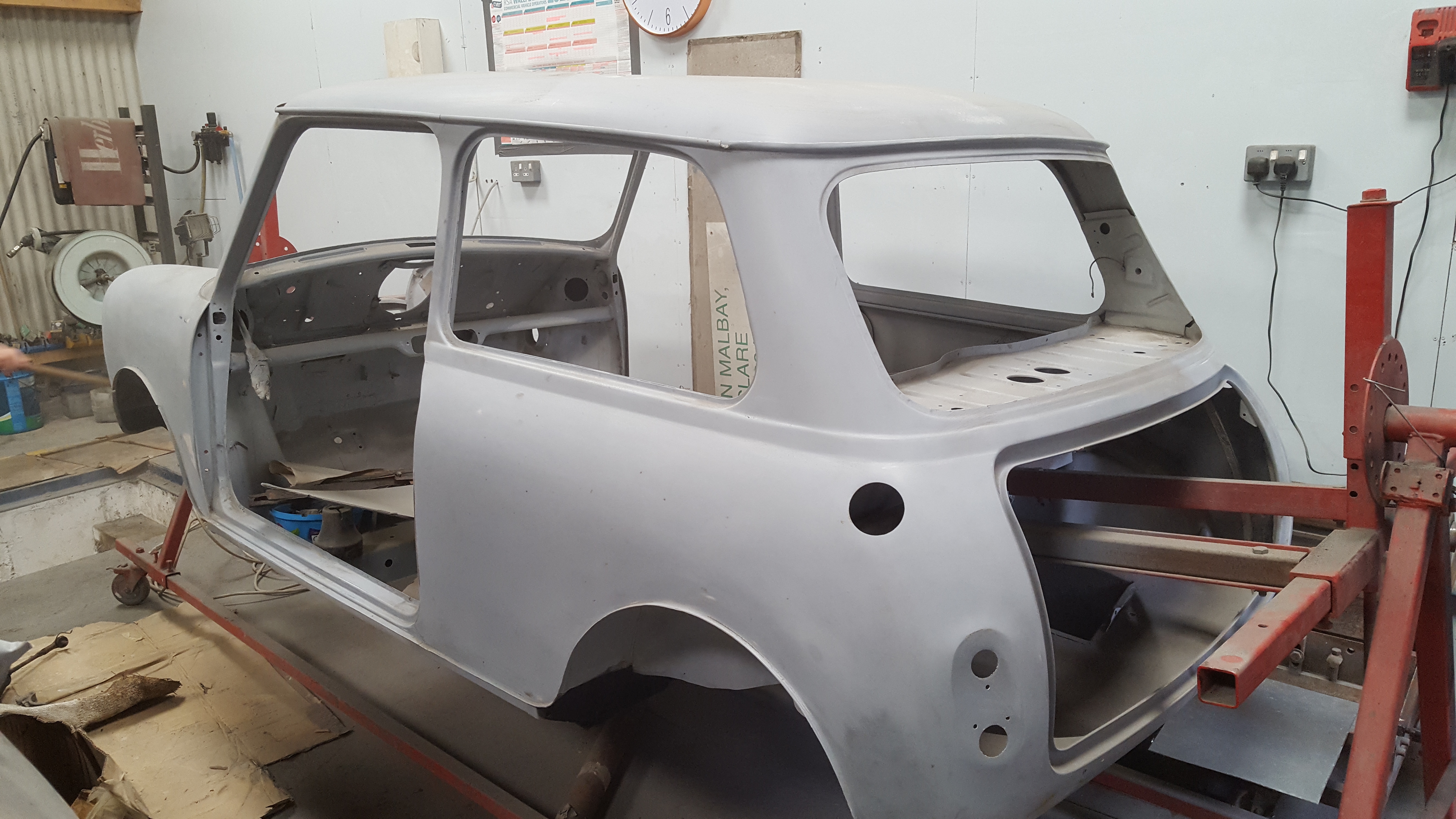 Staying with the back of the car, the rear lights will be customised, as will the boot door (watch this space), the petrol tanks and fillers, and exhaust.
Blended wheel arches will then take us towards the front the car where we will have countersunk indicators, custom grille and air intakes. And of course, it's not a proper Mini if we don't have spot lights.
The paint work is being kept under wraps, but it will look like it has been dipped. Liquid beauty!
It's the interior where things get a little bit spicy and where we bring in the phrase "Connected Car". Wi-Fi, Bluetooth, reversing camera, touch screen, on board diagnostics... It's a long list. Oh and cup holders. Vital.
That's enough info for today, we've earned tea. It's a bank holiday after all. Well touch base later and keep you updated on the progress as it goes.
Buckle up son...